CBM, INC. has been working in Haiti, Costa Rica, Panama, Trinidad, & Immokalee, Florida, USA. One of our first major humanitarian efforts was to bring immediate relief to victims of Hurricane Andrew in 1992. During this hurricane many homes in Southern Florida were destroyed, and many lives were devastated. CBM, INC. was able to stage a massive airlift, along with help from local authorities and private citizens. The most devastated areas affect was from Homestead and Goulds Florida's. CBM, INC. was able to deliver much needed food, water, temporary shelter, and medical supplies to those who were in need.

CBM, INC. recently, led a team of doctors, nurses, and students from the U.S. to many hard hit areas throughout Haiti,along with the medical personnel. The team was also able to provide food, water, temporary shelter, medical equipment, and medical supplies to those in need. At the end of the mission, thousands were seen and treated by the doctors, and were provided a dry place to lay their head. We are constantly working on sending monetary aide to assist with the rebuilding of this nation.

With over thirty-two (32) years of service, our mission is to serve humanity at the point of their immediate need.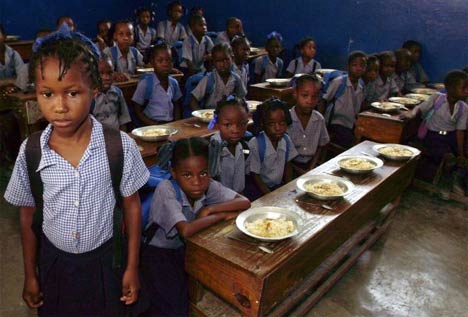 CARRYING BREAD TO THE MULTITUDES INC
Carrying Bread to the Multitudes Inc., was established in 1986 as a non-profit, humanitarian organization, with the head office based in Miami, Florida.